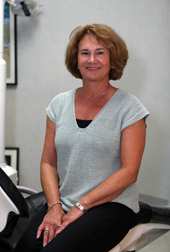 Susan
Office Manager
In 1990, I retired from a wonderful professional career as a pediatric nurse, to join my husband Peter's dental team, as his office manager. I never looked back!
Over the years i have had the privledge of working with our talented dental professionals who share the goal of providing top quality dentistry, helpful customer service and a caring environment to our patients.
On my own time, I enjoy traveling to warm places, spend time with Peter, our children, grandchildren and grand dogs.
Premier Dental Concepts of Andover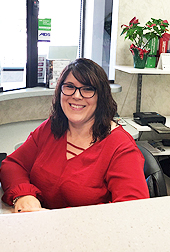 Tammy
Front Desk Manager
I joined the team at Premier Dental Concepts this year as Front Desk Manager. I enjoy working with everyone and meeting all of the wonderful patients in this practice.
I have over 20 years of experience in the dental field as a clinical dental assistant and a front desk manager.
Outside of work I enjoy spending time with my family and my Pomeranian, Nugget. We love the outdoors by walkng, hiking and even done some Spartan Races.
Premier Dental Concepts of Andover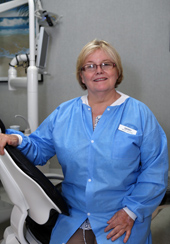 Geraldine
Dental Assistant
My name is Gerry. I have been a dental assistant since 1975, when I graduated as a Certified Dental Assistant from the dental assisting program at the Greater Lawrence Technical School. I also received a B.S. degree from Merrimack College in Human Services Administration.

At the Dental Yankee Convention in Boston, I take classes to improve my knowledge and to keep up with dental technology, in order to better serve our patients.

I enjoy gardening, cooking, and renovating old furniture. I almost forgot…I am fluent in French.
Premier Dental Concepts of Andover
Dawn-Marie
Registered Dental Hygienist
I have been in the dental field for about 10 years. I am a certified dental assistant and registered dental hygienist.
I graduated from MCPHS University's Forsyth Dental Hygiene Program and really enjoy getting to know each individual patient and caring for their needs.

My interests outside of work include learning about womens health-I am a DONA trained doula as well as a registered prenatal yoga instructor.

In my spare time, I love spending time with family and friends and enjoy all types of music, cooking, outdoor activities, and animals.
Premier Dental Concepts of Andover
Doreena
Dental Assistant
I have 17 years of experience in the dental profession, and joined Premier Dental Concepts in 2015.
Working at this practice has further enhanced my knowledge and skills by utilizing the latest dental technologies as I assist both the doctors and our patients during treatment.
Outside of work I enjoy spending time with my family and friends, taking long walks, hiking and going to the beach.
Premier Dental Concepts of Andover