Please take a moment to look at our office's current specials. We will be happy to answer any questions that you may have, so please don't hesitate to give us a call!
Premier Dental Concepts Fall Inflation Fighter Specials*
$100 NEW PATIENT SPECIAL
Do yourself, a family member, or a friend a favor. Receive a $100 credit towards any future dental services performed in our office if you refer a new patient who schedules and completes treatment.
CROWN SPECIAL
Do two crowns or veneers and get 30% off the second crown co-payment. ** 
Save up to $500
The last few months of most insurance's benefit year is fast approaching. Don't lose unused benefits. Give us a call to get the dentistry you have been putting off scheduled. You will be glad you did. We are here to help you maintain your best oral health so don't delay. This opportunity is gone 12/15/2022. 
Your Dental Team at Premier Dental Concepts
* Treatment for Fall Specials must be completed and paid in full by 12/15/2022.
** If you are insured: co-payments are the amount due on crowns that are approved by your insurance carrier from a current pre-treatment estimate. Kleer patients: receive an additional discount up to 30%. No insurance: get 30% off the second crown.
Get Straight Teeth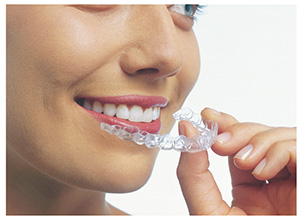 Get Straight Teeth – Healthier Gums –


See if Invisalign  can improve your smile.. Free consultation and work up, treatments star as low as $1750. ( Care Credit offers 2 year interest free financing for Invisalign treatment)

(www.invisalign.com)


If you, or someone you know, would like a nicer smile, straighter teeth, and the additional benefits of healthier teeth and gums that well aligned teeth provide, NOW is the time to give us a call.