Please take a moment to look at our office's current specials. We will be happy to answer any questions that you may have, so please don't hesitate to give us a call!
End of the Year Promotions
As we approach the last quarter of the insurance benefit year, we urge you to take advantage of any unused dental benefits. Every year you receive a maximum amount from your dental insurance company, and in many cases the unused benefits are lost after 12/31/18.
These are benefits you have already paid for so don't let an insurance company keep your money!
Call us today if you have not scheduled either advised treatment or are due for a cleaning and check up and maximize your insurance.
We are running the following special pricing promotions until November 30th:
Have 2 crowns done at the same visit, and get the second one at 40% off your out of pocket cost as determined by your insurance plan. (Save up to $600)
Get 20% off the KoR Teeth Whitening System. ($100 savings)
Get a free Invisalign (clear braces) work up and save up to $500 on selected treatments.
Porcelain veneers- do three and get three at 1/2 price. (Save up to $1,900)
Get Straight Teeth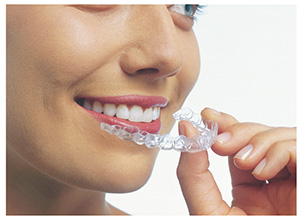 Get Straight Teeth – Healthier Gums –


See if Invisalign  can improve your smile.. Free consultation and work up, treatments star as low as $1750. ( Care Credit offers 2 year interest free financing for Invisalign treatment)

(www.invisalign.com)


If you, or someone you know, would like a nicer smile, straighter teeth, and the additional benefits of healthier teeth and gums that well aligned teeth provide, NOW is the time to give us a call.